The beginning of Mahendra Engineering in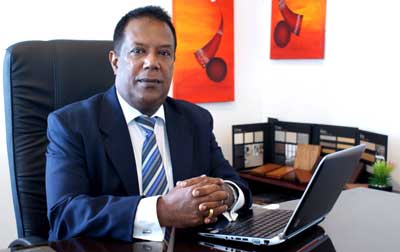 the year 1994 was due to a loss of engineering capacity to service the tea industry of our country. I saw the need for the production of a good quality tea dryer which is the heart of tea manufacture which had a huge drawback at that time with the closure of the 02 large tea machinery manufacturers in the country.
The Tea Dryer was designed and produced in our very own workshops with many improvements to the design that was prevailing in that era. The machine did get Tea Board approval to be sold and used in the manufacture of black tea which was a great achievement as we were the 03rd company in the history of the tea industry to be awarded such a certificate.
Mahendra Engineering Conquror Tea Dryer
We have met many challengers on the way and stood the test to take Mahendra Engineering to the present position that it stands. This was only possible because we had a dedicated Team of Engineers, Support Staff and Skilled Workers whom I salute for their untiring work for the organization for which we have now grown to Design & Produce Prefabricated Steel Structures for all applications not only locally but overseas too.
We have gradually transited from a machinery manufacturer to a total solutions provider in prefabricated steel structures for warehouse needs based on our experience and team spirit.
May the good lord bless Mahendra Engineering